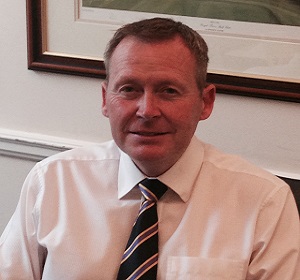 Colin Adam went to school in Kilmarnock and then to Glasgow University. Having graduated Colin served his traineeship with an Ayr firm and thereafter his talents were quickly recognised with an early partnership with another local firm. Colin had by now begun to specialise in criminal law almost exclusively and it was almost inevitable that he would become particularly well renowned for his expertise in this area.
His cross examination technique is perhaps best described as "death by a thousand cuts" with his rapier wit and sharpness of tongue a particularly uncomfortable experience for any recalcitrant witness to undergo.
In his spare time Colin remains keen on local Club Rugby gazing wistfully on from the sidelines as both Marr and Ayr Rugby clubs demonstrate what might have been had the gods blessed him with a stronger left shoulder or perhaps even a passing interest in the gym as a younger man. On the plus side however there is no better man to have as your team mate when whole hearted commitment to the cause in the face of adversity is the order of the day.